Minicab Service Surbiton, South West London
Welcome to Tony Cars MINICAB SERVICE
Tony Cars – Minicab Service Surbiton, is an established minicab service in London.  We are committed to providing cost-effective transportation while maximizing customer satisfaction.
Our online booking service is available 24/7 on our website and dedicated mobile app, exclusively for registered members.
Become a member today to take advantage of our app and enjoy a smoother, more efficient travel experience!
Fill out the form below to get an instant quote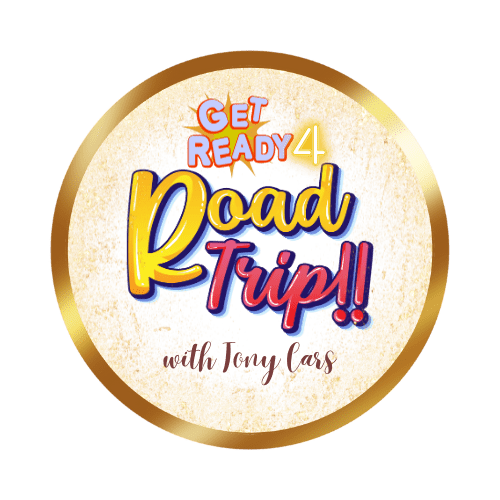 Why Choose Tony Cars?
We cater to every type of ride, whether you need an airport transfer, a local trip, or any other type of journey, and we provide the highest level of customer service.
Professional Drivers
All our drivers hold private hire licenses. Furthermore, they have undergone thorough background checks to ensure the highest level of satisfaction during your journey.

Transparent Prices
Tony Cars provides a high-quality minicab service at competitive rates. All prices are fixed. The price you are quoted for your journey is the price you will pay.

Meet & Greet
On request, our drivers will meet you inside the airport's arrival hall, ensuring no time is wasted between the pickup and drop off.

Reliable Service
Information about the trip is sent to the driver in advance, ensuring that the customer can expect and be confident in receiving a reliable service.
We are aware of the technological solutions available now that make every trip safer and easier. That's why we utilize an advanced online booking system through the Tony Cars app, a mobile minicab service that can be booked up to 12 hours before your trip.
Join our expanding community of registered members today and experience the convenience of booking and managing your trips with the Tony Cars mobile app. Your next trip is just a few clicks away!

ENJOY THE JOURNEY WITH OUR
MINICAB
SERVICE
SURBITON
We are a minicab service based in Surbiton, South West London. Our team specializes in London airport transfers and other pre-booked journeys. Book Tony Cars now and experience a journey like no other.
Who We Are
Welcome to Tony Cars, your premier choice for reliable and efficient transportation in Surbiton, South West London. We specialize in London airport transfers and pre-booked journeys, prioritizing your safety, comfort, and peace of mind.
At Tony Cars, we take pride in our ability to cater to a diverse range of transportation needs. Whether you're an individual, part of a group, a family, or a corporate client, we have you covered. Our services go beyond airport transfers and include major railway stations, hospitals, business parks, landmarks, colleges, universities, and hotels. Wherever your journey takes you, we guarantee punctuality and adherence to your schedule.
Our comprehensive services cover all major London airports, including Heathrow, Gatwick, City, Stansted, and Luton, as well as private airports. Use our convenient 24/7 booking app to secure a professional and on-time minicab service. With Tony Cars, you can relax and leave the worries of your travel to us – we've got it all covered.
Book a car with Tony Cars and experience the convenience of a seamless transportation service. Our dedicated team is committed to providing you with a hassle-free journey, allowing you to focus on what matters most to you. Trust Tony Cars to handle your transportation needs with reliability, professionalism, and a commitment to getting you to your destination on time, every time.
Your journey begins with Tony Cars – where your comfort and peace of mind are our top priorities. Travel confidently with us, and let Tony Cars be your reliable partner in transportation.
Our Minicab Coverage Area
While our location is in Surbiton (South West London), Tony Cars operates in Kingston upon Thames, Tolworth, Chessington, Worcester Park, New Malden, and other surrounding areas. However, if the route you are interested in is not mentioned, you can simply fill in the quote form, and we will provide a fast response with an acceptable proposal.
Tony Cars' airport transfers have been built on the principles of great customer service, reliability, and efficiency. As a result, we aim to provide a competitively priced, professional, and reliable Minicab Service to all our customers. Leave your pleasant and on-time journey to our care, and in return, we will provide you with a memorable journey that you truly deserve.
Minicab Service Surbiton
Please check out some of our reviews from previous clients:
If you have any queries please check out FAQ page or use contact form below to contact us. Similarly, you can reach out to us via phone or email.
Our online booking service is at your service 24/7 via our minicab service app.
Become a Member Today! By becoming a member, you'll unlock access to additional features and the convenience of booking trips through our mobile app.
If you prefer a more personal touch or have any questions, feel free to contact us: +44 (0) 208 399 9473
We're here to assist and ensure your travel experience is as smooth as possible. Your satisfaction is our priority!
Minicab Service Surbiton